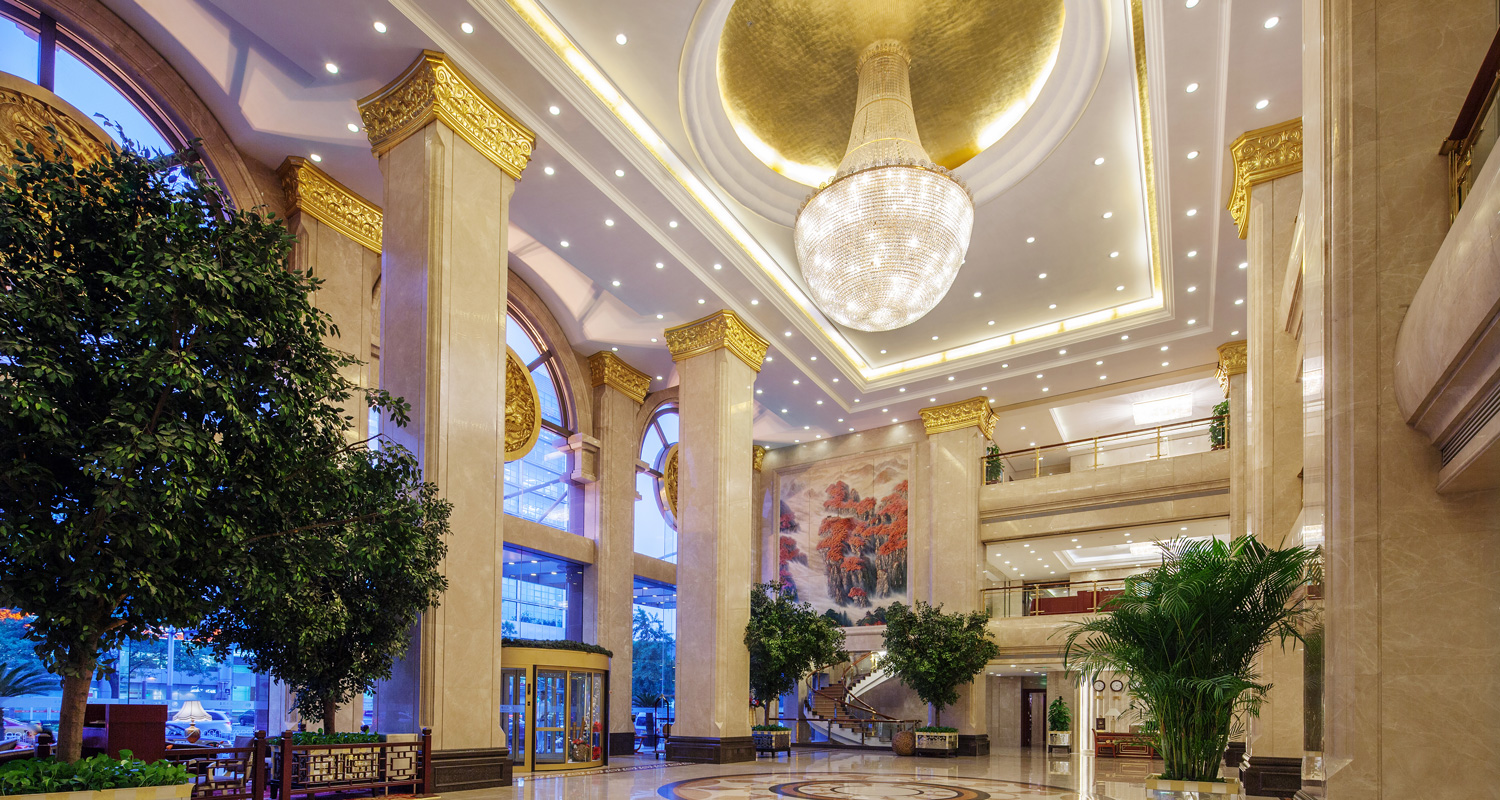 Introduction
Xinhai Jinjiang Hotel is a luxury hotel located in the Wangfujing Business District. It is a 10-minute drive to Tian'anmen Square. The hotel actively helped with the found and the management of the hotel green tourism system and obtained the Gold Leaf of China Green Hotel. With its convenient location, exceptional facilities and attentive services, our hotel is the ideal venue for both business and leisure travelers.
Guestrooms and Suites
Catering to the varying needs of travelers,all 229 uniquely designed rooms, including superior rooms, executive rooms and deluxe executive suites, are equipped with IDD,Internet access,satellite TV, computer and WiFi. Executive rooms offer LCD TV, computer,free internet access, afternoon-tea as well as late check-out option.Our modern facilities and quality services ensure every guest the comfort and convenience of a pleasant stay.
Restaurants&Bar
Located on Level 1 , our Lobby Bar, Chinese and Western restaurants are the ideal venue for either social or business gatherings.The Four Seasons Coffee Shop offers an a lacarte menu and buffet which includes International favorites. In addition, the Four Seasons Coffee Shop serves fresh seafood and a fine selection of champagne and red wines.CuiLanXuan Chinese Restaurant offers a selection of exquisite dishes from all over China, including taste of Shanghai,Shandong cuisine, authentic Cantonese and Sichuan cuisines.
Conference & Banquet
Our elegant and exquisite multifunction hall and ballrooms are well equipped for all kinds of meetings, conferences, and banquets. Our professional and dedicated catering team shall be at your service to ensure the success of your event.
International Conference center
Covering 700 square meters and accommodating up to 483 delegates,the Xinhai International Conference Center is one of the best auditoriums in Beijing. It consists of a main conference hall and a VIP room. The center is equipped with state-of-the-art facilities including a conference management system, high-quality simultaneous translationsystem, high-speed internet access, professional lighting system, videomonitor system and stereo system and wifi. Whether you are planninga press conference, symposium, performance or international videoconference, our international conference center is the ideal venue.
Recreation & Entertainment
Located on basement level 1, our Health Club features gym, an indoor Swimming pool, other facilities and services , you can relax your mind and body fully at our Health Club after a busy working day.